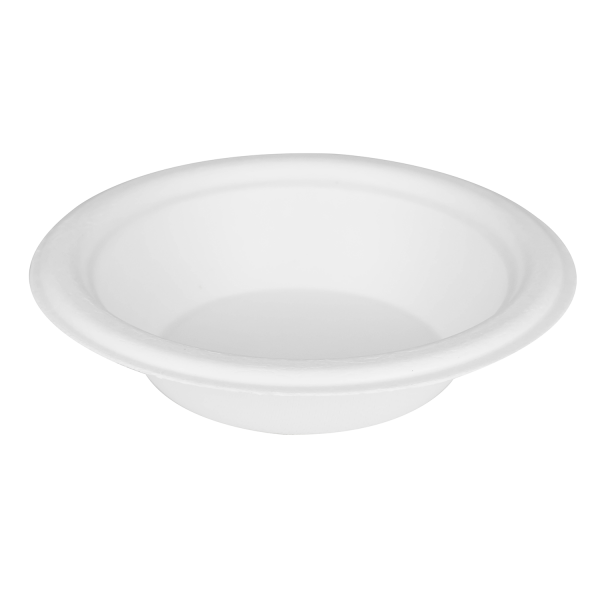 Round Sugarcane Bagasse Bowls 12 oz White Biodegradable, Compostable Counts 50, 1000
$7.99 USD
Round white sugarcane bagasse bowls are versatile for soups, desserts, hot or cold vegetables. Ready for the restaurant carry out or togo!
Top Diameter: 6 inches
Bottom Diameter: 3 1/4 inches
Capacity: 12 oz (350ml)
Package Counts 50
Case Count 1000
Perfect for caterers, food trucks, and office breakrooms
Highly durable, strong, and cut-resistant, these bowls put the spotlight on your next meal without leaking, or soaking.
Sugarcane Bowls are made from a 100% reclaimed and renewable sugarcane fiber instead of foam or virgin paper. 
Made from 100% renewable and reclaimed resources
Made with sugarcane, a rapidly renewable resource
Grease and cut resistant

Microwaveable
Freezer safe
Brand: Karat
Manufacturers SKU: KE-BBR12-1C
*CircleTerra is an authorized distributor of Karat products