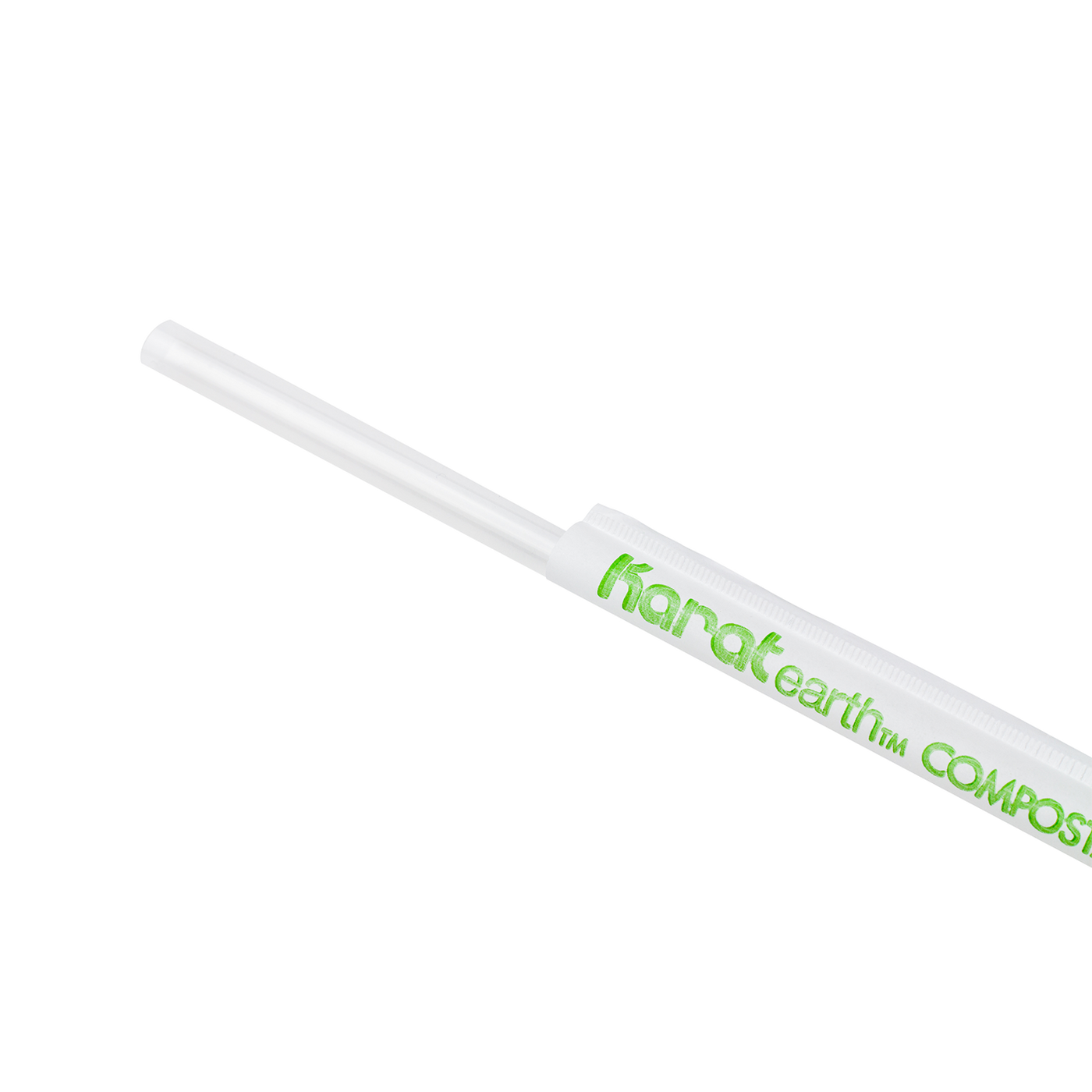 Clear EcoFriendly PLA Straws 7.75 inch Individually Wrapped 500 pcs/Box
$12.99 USD
For a limited time only, we have a deal for you! Try these amazing ecofriendly PLA straws. They are wrapped and they are Clear!

These PLA straws are made from renewable resources.
They are also compostable in commercial compost facilities.
Each box contains 500 individually wrapped 7.75" PLA Straws. 
Diameter - 7 mm
Length - 7.75"
Color - Clear
Brand - Karat
Wrapped - Yes
Don't miss this opportunity to wow your customers with these amazing straws in your delicious drink!