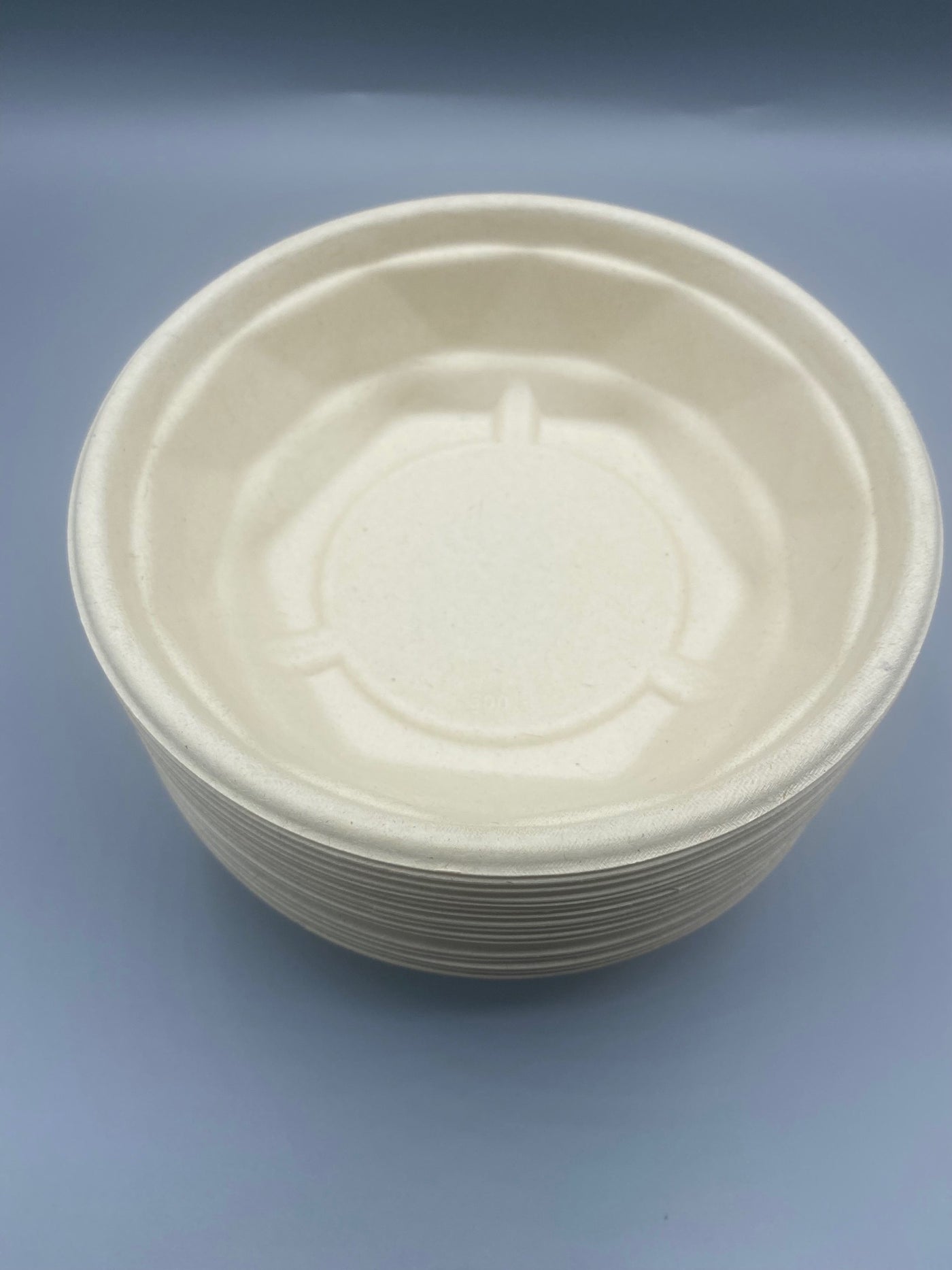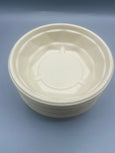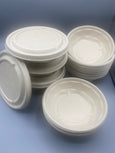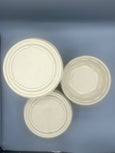 24 oz Classic Round Sugarcane Natural Bagasse for take-out Compostable, case 500
$83.99 USD
The 24 oz Round natural color sugarcane bagasse bowls are versatile for soups, desserts, hot or cold vegetables. Both bowl and lid are microwaveable, freezer safe and oven safe (to 275 degrees).

Top Diameter: 6.5 inches
Bottom Diameter: 3.5 inches
Height: 2 3/4 inches
Package Counts 125
Case 500 
Capacity 24 oz 
Manufacturer: Karat
Bagasse Lids sold Separately
Highly durable, strong, and cut-resistant, these bowls put the spotlight on your next meal without leaking, soaking, or ruining the planet.
Sugarcane Bowls are made from a 100% reclaimed and renewable sugarcane fiber instead of foam or virgin paper.
(Can be a Substitute for Tellus 24 oz bowls. note that the Tellus lids do not fit the Karat bowls or vice versa)
Made from 100% renewable and reclaimed resources
Made with sugarcane, a rapidly renewable resource
Grease and cut resistant

Microwaveable
Freezer safe