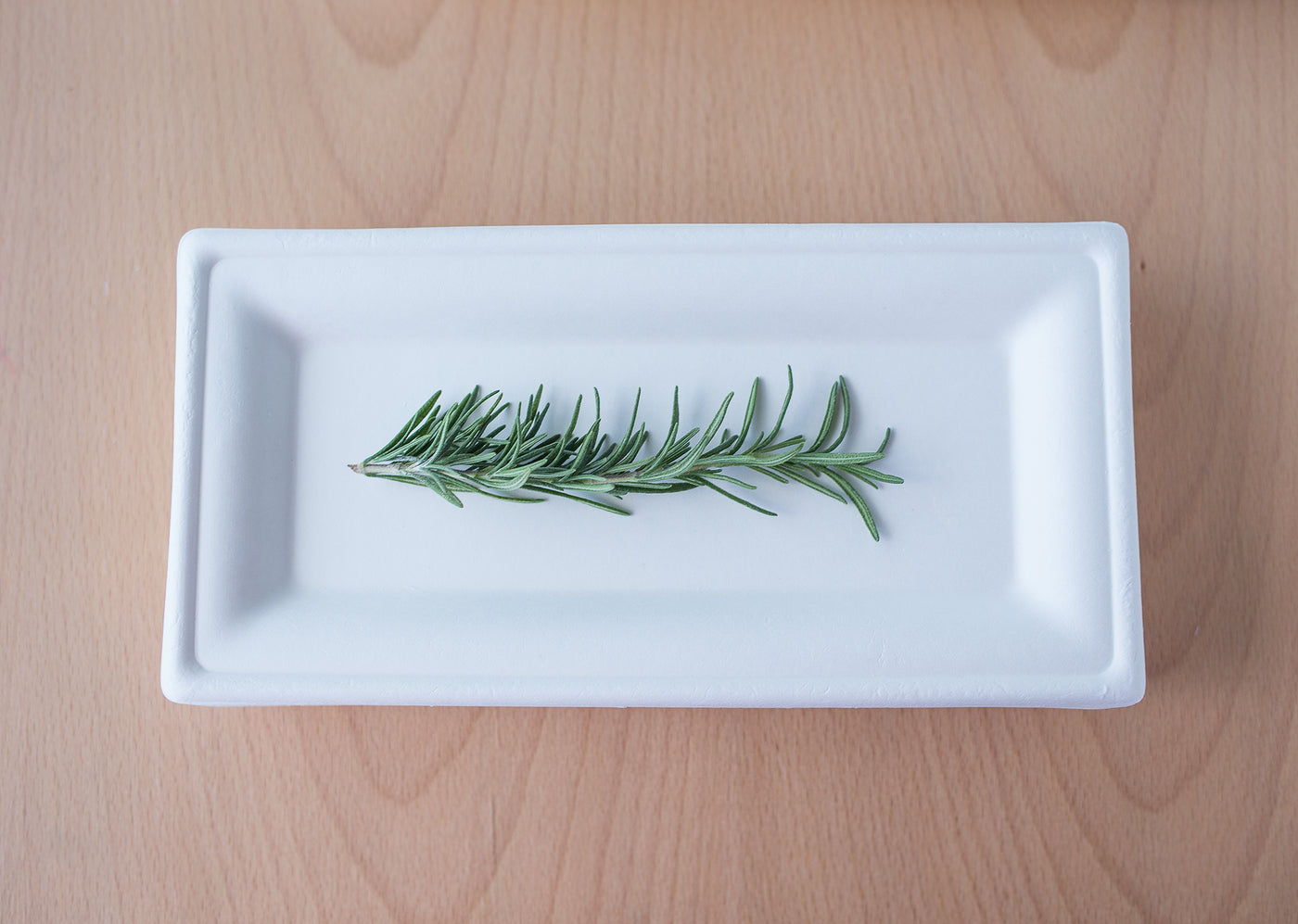 Rectangular Sugarcane Plates 6" x 10" EcoFriendly Compostable and Recyclable 100/400 count
$14.99 USD $18.99 USD
In Stock - 3 (100 plate packs)
Temporarily Out of Stock - Case/400
Rectangular Sugarcane Plates are perfect for serving appetizers or desserts.

Dimensions: 6 in. x 10 in. with 1 in. rim
Sold in 100 pack 
Brand: EcoProducts
Sugarcane Square Plates are the coolest new alternatives to traditional paper or polystyrene plates. These plates are highly versatile, strong, and cut-resistant - and did we mention, square. Make a bold statement with these fun, stylish compostable plates.
Made from 100% renewable and reclaimed resources
Made with sugarcane, a rapidly renewable resource
Meet ASTM standards for compostability
Grease and cut resistant
Freezer safe