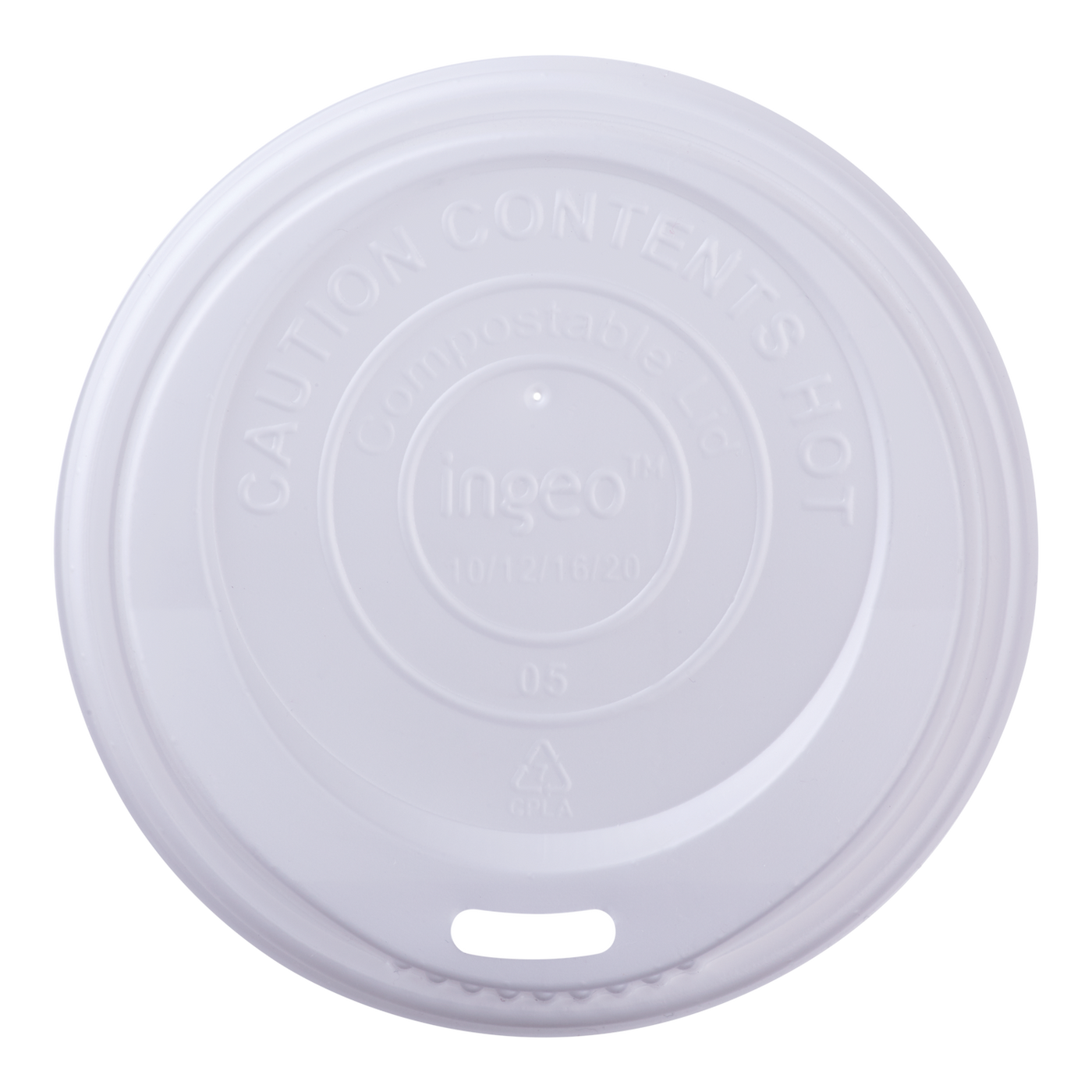 Sipper Dome Lids Compostable PLA fits 10 oz - 20 oz Paper Hot Cups 500/case White
$78.00 USD $0.00 USD
 *** Lids Fit 90 mm Rim Paper Hot Cups***
BPI Certified
Cedar Grove Accepted
From hot chocolate and coffee to tea and warm cider, this lid is perfect for home or any and all of the to-go beverage offerings at a convenience store, concession stand, cantina, take-out restaurant, or other business! Made with Ingeo PLA.
It is perfectly designed to fit the White or Kraft Sleeveless Hot Cup from 10 oz. to 20 oz. 
This is a biodegradable and commercially compostable product.
 Height: 5/8"
Top Diameter: 3"
Bottom Diameter: 3 5/8"
Made of PLA Cornstarch.
Brand: Karat