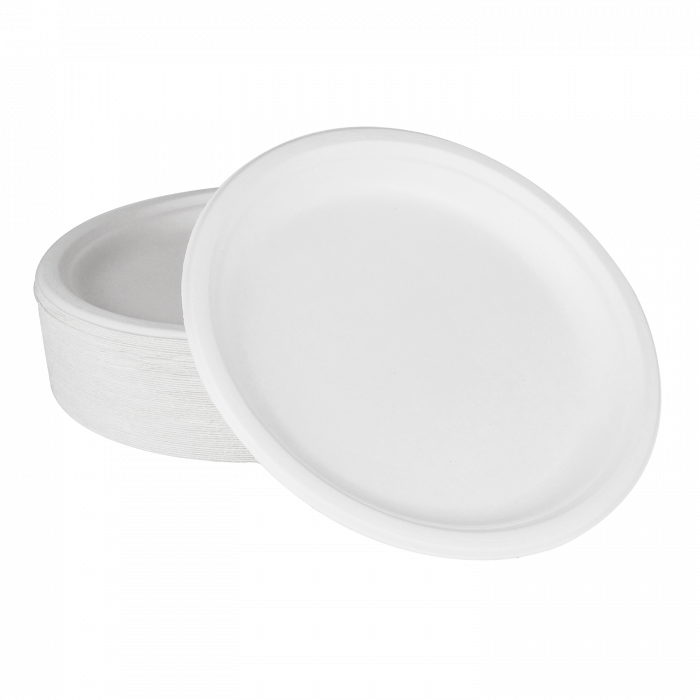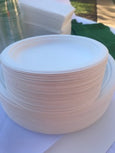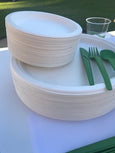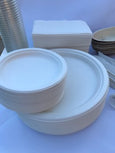 Round Sugarcane Bagasse Plates 6 inch Single Section EcoFriendly Compostable 1000 or 50 count
$6.99 USD
These Renewable, Recyclable and  commercially Compostable Sugarcane Plates are strong, smart and sustainable! These single compartment plates showcase your delicious meal without leaking, soaking, or damaging our earth. 
Excellent for office and home parties, catered and holiday events! Also perfect for your everyday meal.

Sugarcane Plates are made from a 100% reclaimed and renewable sugarcane fiber instead of styrofoam or virgin paper. 
Sizes : 6"
Pack quantities  50 count or 1000 full case
 Microwave and freezer safe
Karat Brand
CircleTerra is an authorized distributor of Karat products
Manufacturer sku: KE-BPR06-1C
Perfect for the Office cafe or office breakroom